Laundry Services for Yachts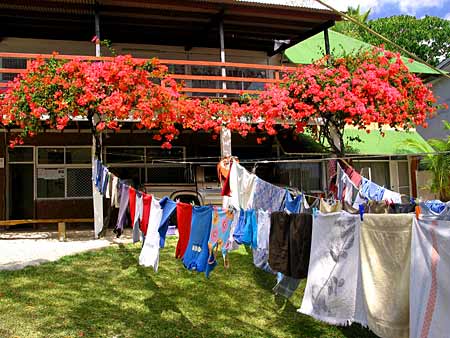 Laundry Day has never been easier
Just bring your bags of laundry to our fuel wharf and we will wash your clothes in our commercial laundry facilities, hang them out to air dry and then fold them.
All for 1500 Vatu per bag ( about US$15 per load).
Have the bags of laundry ready after your overseas passage. Be sure to mark your laundry bag with the name of your yacht. 
Whenever you like, just drop them off for care-free laundry service.