The Waterfront Bar and Grill
Port Vila Vanuatu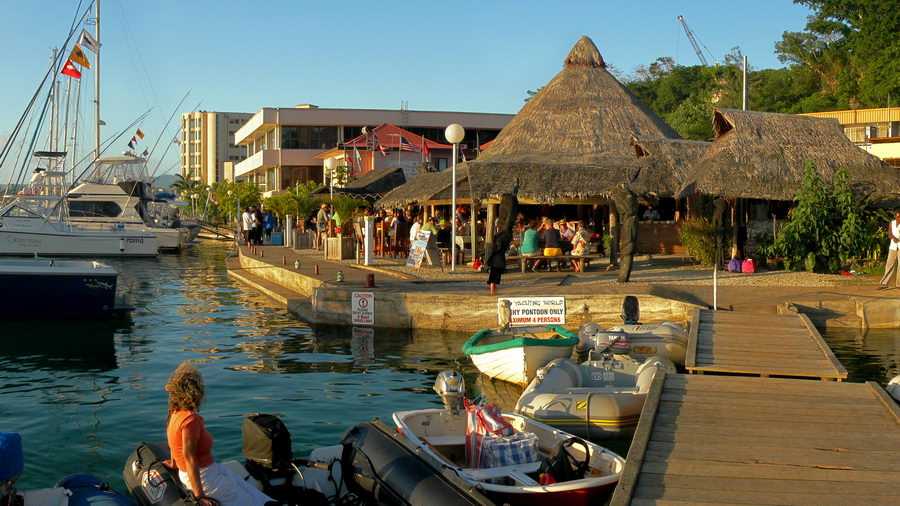 This is the focus of your yachting home base in Port Vila. Every visiting yacht is welcome to secure the tender to the Waterfront Dinghy Wharf and go ashore for a day's shopping or exploration. The "Cruisers Corner" is the favorite gathering place for crew from all the yachts.
Yachties on our Marina or swing moorings have the use of Waterfront Bar and Grill showers and toilet facilities. We ask that you please leave these areas clean and tidy.
Crew from yachts that are not on the Yachting World marina or swing moorings are asked to pay a fee of vt 200 at the Yachting World Marina office each time the shower and toilet room is used.
You can dispose of your garbage in the garbage containers behind the restaurant at no charge. This is important as many people swim in the harbour, especially at lunch time, and there is a lovely and popular beach on Iririki Island and scraps of last night's dinner - or oily bilge water - are not appreciated. There are now strict regulations against pollution of the harbour and we have made it easy for you to dispose of your rubbish and oil wastes ashore. Please use these facilities and the toilets while you are visiting Port Vila.
Rally round the Waterfront bar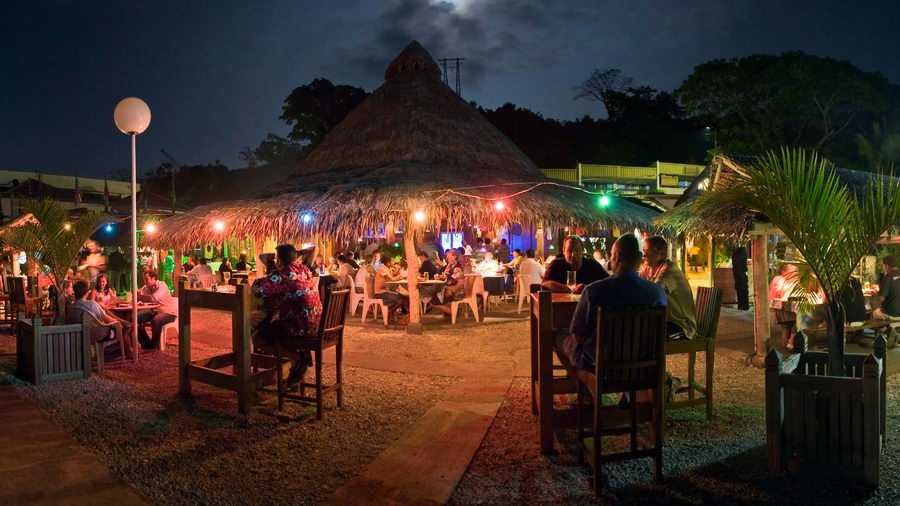 The Waterfront is a great place to meet friends, new or old. The fully stocked bar is a popular watering hole for visiting yachts, tourists, and local residents. It is one of the most active night spots in Port Vila. You can dance to a live band to spice up your evening.
Happy hour at the Bar is between 4 - 6 PM. All Yachties welcome !!
Your Home Base in Port Vila
Consider the Waterfront YOUR home base when you are in Port Vila. Tie up, walk right in, and make yourself at home.