Yacht Rallies and Races to Vanuatu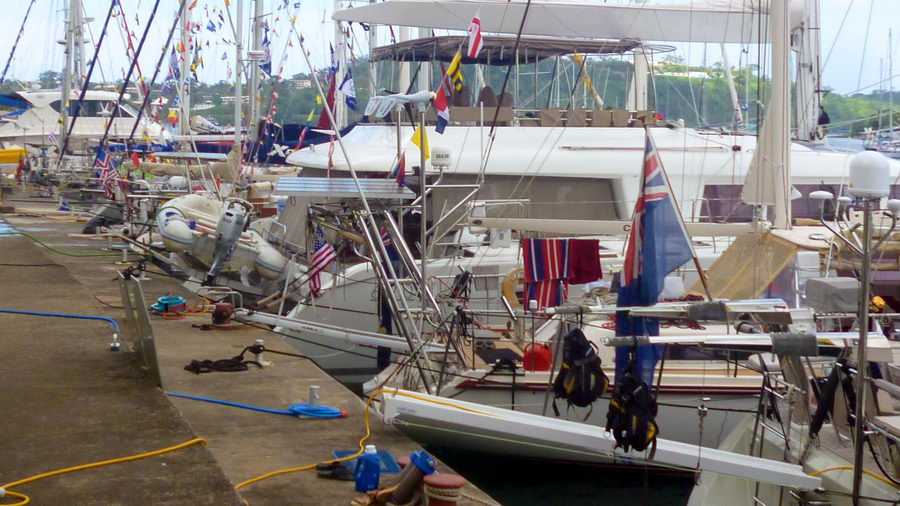 Several yacht rallies will visit Vanuatu in 2019. Joining other yachts for your blue water passage increases safety on blue water passages and offers a chance to meet like minded people who might become life-long friends and make your cruise just that much more fun.
Rally organisers also help with the often complicated process of yacht clearance in and out of the countries as well as planning special events and activities with people like us at Yachting World who really look forward to making your welcome as much fun as possible.
The World ARC Rally July 2019
The 2019 World ARC Rally plans to arrive in Port Vila mid July with 9 yachts. We look forward to greeting each participant in the rally and offering every yacht and every crew member our hospitality and fun parties and activities. The captains and crews will have a terrific stay in Vanuatu.
The Down Under Rally 2019
The GoEast 2019 Down Under Rally offers yachts headed out into the Pacific information, support & benefits to make their cruising adventures safer, easier and more fun. The 2019 Down Under "Go East" rally will depart from the Gold Coast in Queensland in May 2019. The first part of the cruise is in New Caledonia then some yachts will join the NC2V rally to make the 48hr passage to cruise Vanuatu before joining the "Go West" sail back to Bundaberg, Australia. For more invormation visit www.downunderrally.com