Yacht Rallies and Races to Vanuatu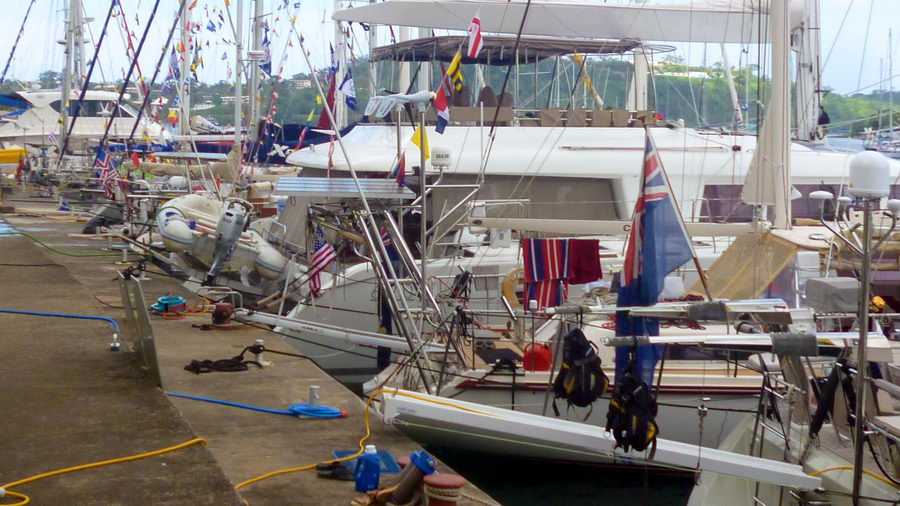 Several yacht rallies are headed to Vanuatu in 2023. Joining other yachts for your blue water passage increases safety on blue water passages and offers a chance to meet like minded people who might become life-long friends and make your cruise just that much more fun.
Rally organisers also help with the often complicated process of yacht clearance in and out of the countries as well as planning special events and activities with people like us at Yachting World who really look forward to making your welcome as much fun as possible.
Grand Large Yachting World Odyssey 500
The GLY World Odyssey fleet arrived in May with 18 yachts. The rally coordinator Luc Callebaut said, "Yachting World Team was very helpful and friendly. The yachts of the GLYWO500 were well taken off and I look forward to be back with our next GLYWO500 rally next year."
The World ARC Rally July 2023
The 2023 World ARC Rally plans to arrive in Port Vila in July. We look forward to having a great time at the welcome party and the many activities organised for participants here in Efate.
The Down Under Rally 2023
The GoEast 2023 Down Under Rally organized a special NC2V rally from New Caledonia to Vanuatu. The yachts will arrive at Tanna in August and enjoy some wonderful cultural experiences there and at Erromango before arriving here in Port Vila. Down Under Rally also organizes a Go West rally for yachts heading from Vanuatu to New Caledonia and on to Australia. For more information visit www.downunderrally.com
The Island Crusing NZ Rally 2023
The Island Cruising NZ Pacific Circuit Rally is planning to arrive in Vanuatu in July and August 2023 after cruising Tonga, and Fiji. The yachts will then cruise New Caledonia before returning to New Zealand in October.
The Pacific Circuit Rally for 2024 is already in the planning stage.